Harvest Community Care offers counselling in the North of Adelaide, Gawler, Barossa, Yorke Peninsula
Depression
Stress
PTSD
Burnout
Grief and Loss
Trauma
Relationship Issues
Emotional Issues
Anger
Addiction
Stress
Major Life Changes
Spiritual Issues
Personal Development
Life Transition
Self-Development
Self-Growth
Life Meaning Questions
General Counselling
Supervision offered for counsellors, social workers and students.
In an environment where confidentiality and privacy are respected, our professional counsellors seek to assist people:
to explore personal issues and concerns
to be empowered to find hope and peace in challenging situations
to grow and live fulfilling lives


Private Health Rebates available through Medibank, Bupa and Police and Emergency Services Health. Please refer to your individual policy for rebate eligibility.
Harvest Community Care welcomes NDIS participants providing therapeutic supports to plan-managed, self-managed and agency managed individuals. Practitioners will work with you to overcome barriers and difficulties impeding the achievement of personal goals. Counselling can assist you to improve daily living, increase wellbeing, improve mental health, increase community participation and develop relationship skills.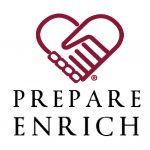 Prepare Enrich is a leading relationship assessment and skills-building program used both nationally and internationally. Prepare Enrich is based on solid research, demonstrated to significantly improve intimate partner relationships. Prepare Enrich begins with an initial online questionnaire assessing a wide range of relationship dynamics, highlighting areas of relationship strength and potential growth areas.
Prepare-Enrich assists you to:
improve communication
address areas of relationship stress
manage conflict effectively
explore family backgrounds
improve financial management
explore personality traits
develop goals
     Prepare-Enrich aims to help couples have a greater understanding of each other and a mutually fulfilling relationship.